Custom Wholesale Envelope Manufacturer & Printer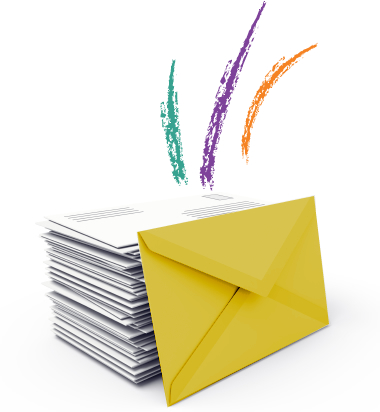 First Impressions Printing, Inc. is proud to supply our trade customers with premium quality wholesale custom envelopes, professional stationery packages, and direct mail solutions. We value our customer relationships and are committed to making the best impression we can with our product quality, consistency, and service.
QUALITY
First Impressions Printing is committed to providing the highest quality envelopes and stationery products for all of our valued customers. Unlike many of our competitors, all of our manufacturing and printing operations are handled under one roof, ensuring color and quality consistency along with timely processing of your order. We are equipped with state-of-the-art printing equipment that is specifically designed for envelope manufacturing, ensuring the precision of every piece we produce for you.
From our friendly customer service representatives to the skilled craftsmen in our pressroom, our team will handle every aspect of your account with the upmost care. We use premium quality materials, leading edge prepress technology and precision printing equipment to meet your exact specifications. Whether you are looking for custom envelopes, wholesale envelopes, direct mail pieces, company letterhead, or an entire professional stationery package, we provide consistent quality products in the time frame you require.
SERVICE
You will experience superior professional service at every stage of your experience with First Impressions. From your first phone call to the delivery of your order, we tailor our service to best fit your preferences and expectations. Our California Bay Area facility is located at the heart of our primary market, making it possible for us to expedite your order and delivery at highly competitive prices.  Whether a press check is required or rush delivery is necessary – We make it happen!
TRUST
First Impressions Printing works directly with print brokers, professional printers, graphic artists, direct mail house, in-house print shops, and marketing or ad agencies. Since 1989, customers have turned to us as a trusted provider of quality wholesale envelopes and stationery packages. We can ensure that all of our accounts are trade protected, a service not offered by all suppliers. You can rest assured that any order you place with us will be handled with the upmost discretion. Contact Us today to get started with your order. We look forward to building a long term business relationship with you!