Our Staff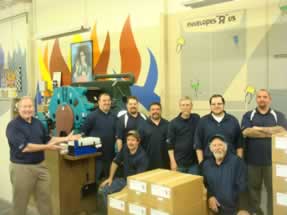 Plant Staff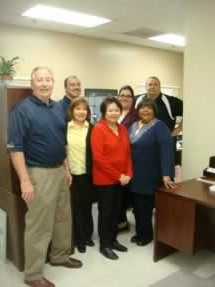 Office Staff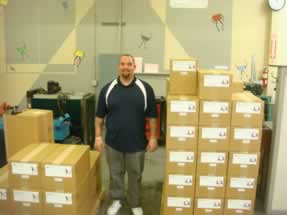 Josh-Halm Jet pressman
From your initial conversation to the completion and delivery of your print project, you can expect personalized service from the team at First Impressions Printing, Inc. By working as a cohesive unit, we can ensure each project is given the upmost attention to quality and accuracy at every step of the process. We are proud to have a team that offers their dedication, expertise, and an attitude of service to create an environment of partnership and progress.
First Impressions designed our operations for seamless production and exceptional customer service. Ongoing communication between departments and a four point quality control system ensures that every project is carefully monitored for accuracy and quality at each stage of production. Our staff members have been selected for their skill and experience to serve effectively in one of the following departments:
Customer Service - First Impressions sets high standards for our customer service department. We want every contact with our company to be pleasant and productive. Relationships are built on trust and communication, so we guarantee that you will always have the option to talk to a "human" on the phone when you call First Impressions Printing. Whether you prefer communication by phone, fax, or e-mail we will accommodate your needs. Service is prompt and efficient in order to respect your valuable time and resources. We make the extra effort to get to know our clients to provide the personalized service that sets us apart from the competition.
Prepress – Our prepress team offers a unique blend of expertise in preflight and software programs along with exceptional project management skills. This department organizes each project in a manner that ensures seamless production and product integrity. First Impressions Printing is proud to have knowledgeable staff and the leading edge prepress equipment that add value and efficiency to the process.
Press - Our presses are run by dedicated craftsmen that have over 200 years of combined experience in the printing industry. Our team is proficient at working with precision equipment designed specifically for the production of envelopes and custom print jobs. With a 4 point quality control system for every job, you can feel confident in knowing that our team is quality conscious and always goes the extra mile to guarantee excellence.
Shipping and Receiving – Before any project leaves our facility, the shipping and receiving team handles the final details of your order. At First Impressions Printing, we feel that the finishing touches on your job require the same care and consideration as the other stages of production. We take pride in the presentation of all of our finished products. Orders are re-checked for accuracy and quality before they are carefully packaged for shipment. We have our own delivery trucks and a location that is centralized to our service area, allowing us to guarantee on-time delivery on all print projects.